Main content starts here, tab to start navigating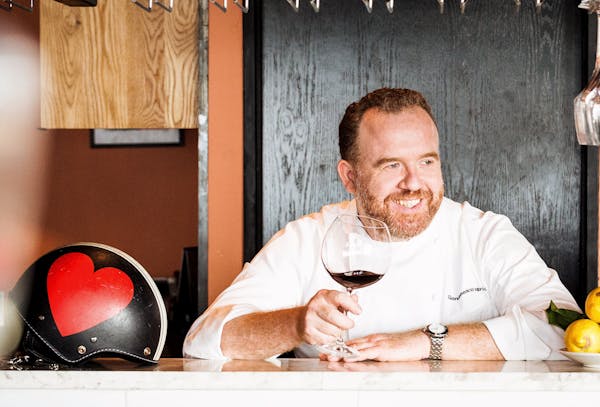 Chef Gianni Caprioli
Founder & Executive Chef
Chef Gianni began his career with his rebellion against the conventional Catholic school system. The only thing that could retain his attention is being hands-on with his work and always about food. Starting at the age of 10, he would work small, random jobs: trimming scrap meat at a butchery, picking up olives on the ground to sell back at the olive dealers' market, and selling fruits and vegetables, working at his brother, Gino's rotisserie (5 staff serving 1000 customers per day), to finally his first legal job as a kitchen assistant at 14 years- old.
Ever since becoming legal to work, he opened a small restaurant with his brother at 19 and worked with some of the most revered Italian chefs and establishments: Gino Angelini (Grand Hotel des Bains, Osteria Angelini), Mauro Vincenti (Rex il Restorante), Maurizio Signorini (Ristorante Azzura) and Gianfranco Vissani.
Fast forward to today, Chef Gianni has opened 4 restaurants (EAT.it, Giando, Fishsteria, Gia Trattoria) and Mercato by Giando, a gourmet retail market of his own in Hong Kong. They all stay true to his philosophy: the best food is made with simple, fresh, quality ingredients and their origins matter. Finding, cooking and serving the best produce with true passion and love is at the heart of what he does every day.